Dental emergencies Meyrin:


contact an on-call dentist
See an on-call dentist at a dental ER in Meyrin
If you're experiencing a dental emergency in Meyrin, you can contact our on-call dentists. Just call Clinique Hygiène Dentaire Meyrin and our dental specialists will get you the help you need.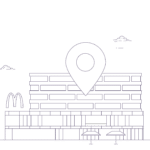 Contact us at: 
Address
Chemin de Riantbosson 19,
1217 Meyrin

Are accidents considered dental emergencies?
Yes! Accidents that damage your teeth are definitely dental emergencies and require treatment by one of our on-call dentists at the CHD Meyrin dental clinic. In an emergency, call Clinique d'Hygiène Dentaire Meyrin at 022 577 62 62 for treatment within 24 hours, the same day.
Accidents aren't the only dental emergencies. Other emergencies include:
Tooth pain

Broken teeth or fillings

Tooth infections (abscesses)

Loose crowns, bridges, or veneers

Broken orthodontic appliances

Broken prosthetics

Detached permanent retainers

Bleeding gums

Locked jaws
Don't wait! Contact our clinic in Meyrin in any emergency so you can get help fast.
Why is fast treatment for dental emergencies so important?
Fast treatment for dental emergencies is essential because it prevents more serious complications, particularly damage to the surrounding tissue.
The faster we can intercept the problem, the easier (and less expensive!) it is to treat.
Untreated dental emergencies can cause infections in the surrounding teeth or the bone that supports them. Those infections then require additional treatment that could have been avoided with faster emergency care.
To keep that from happening to you, our Meyrin clinic is here to offer fast treatment for your dental emergencies.
What are Clinique Hygiène Dentaire Meyrin's emergency hours?
Clinique Hygiène Dentaire Meyrin is open for all your dental emergencies from 7 am to 9 pm, Monday through Friday and 8 am to 7 pm on Saturday.
You can come in without an appointment and check in at reception or make an appointment by email, phone, or WhatsApp. Our on-call dentists will see you within 24 hours, the same day, to relieve your pain or even resolve your dental problem.
Where is our dental clinic in Meyrin located?
Our Meyrin dental clinic is located at chemin de Riantbosson 19, 1217 Meyrin.
We are easy to find: on the 4th floor of the Riantbosson shopping center, right next to the McDonalds and Maxi-bazar. Our clinic is easy to reach via public transit. Just take tram 14, 18 or 57 and get off at Jardin-alpin-vivarium.
If you prefer to drive, you can use the Riantbosson parking facility for CHD Meyrin.