Dental emergencies Geneva:


hours, prices, appointments
Dental emergencies in Geneva: find an appointment with an on-call dentist ASAP
Clinique Hygiène Dentaire Geneva offers emergency appointments the same day or within 24 hours.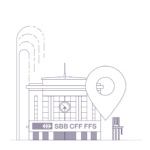 Contact us at: 
Address:
Rue de Lausanne 65,
1202 Geneva
What should I do for a dental emergency in Geneva?
Here's what we recommend if you're dealing with a dental emergency in Geneva:
If your front teeth were damaged in an accident, keep the broken piece. We may be able to reattach it. You can store it in water, but using milk or physiologic serum instead will maximize your chances of saving it. 
Immediately report the accident to your insurer: it will cover all accident-related costs.
If you notice swelling, apply ice or a cold pack directly to the affected area.
Take pain relievers and anti-inflammatories as needed, unless you have any conditions that make them unsafe. 
Make an emergency appointment as soon as possible to limit damage to the surrounding tissue.
Clinique Hygiène Dentaire Geneva: what counts as a dental emergency?
There are all kinds of dental emergencies that require dental care, including:
Acute tooth pain

Dental abscesses and facial swelling

Broken or cracked teeth due to an accident

Lost fillings

Lost or loose crowns, inlay cores, and bridges

Spontaneous gum bleeding

Broken orthodontic appliances

Detached permanent retainers

Broken or cracked prosthetics

Locked jaws
Of course, that's a non-exhaustive list! Our on-call dentists will answer your questions as fast as possible.
What are Clinique Hygiène Dentaire Geneva's emergency hours?
At CHD Clinique Hygiène Dentaire Geneva, we can easily handle all your dental emergencies during our business hours. We are open from 7 am to 9 pm on weekdays and 8 am to 5 pm on Saturdays.
Schedule an emergency appointment during our business hours or check in at reception without an appointment and one of our on-call dentists will see you as soon as possible. 
Where is our Geneva dental clinic located?
CHD Clinique Hygiène Dentaire Geneva is located at rue de Lausanne 65, 1202 Geneva.
Our clinic is an easy walk from the Butini tram stop (line 14) and just 300 m from Cornavin station.
If you'd rather drive, you can use the regular and emergency patient spaces in our parking facility. Our clinic is also wheelchair accessible.